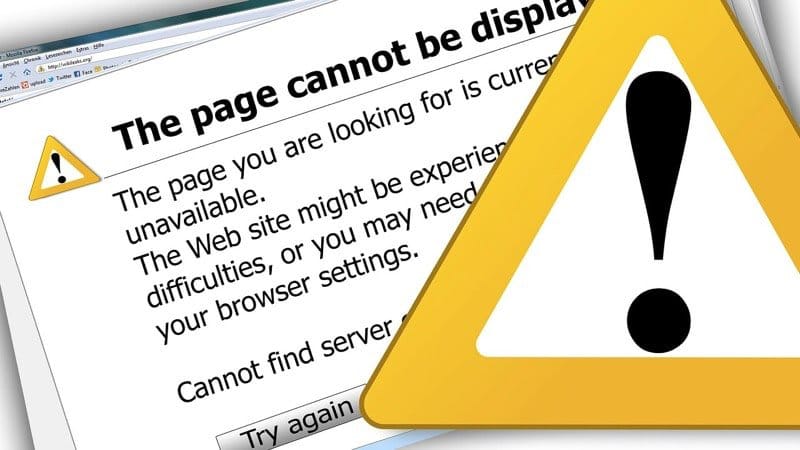 Disclosure:
Our site is supported by readers. When you purchase a service or product through our links, we sometimes earn an affiliate commission.
Learn more
.
One of the most frustrating things to happen to any webmaster is to find their website is down. Even more frustrating is to find out the site has been down for hours.
If you have a website for your business or you make money online you need your website up and running. Unfortunately, there will be times when your website does go down. If this happens you need to know immediately so you can fix whatever the problem is.
Luckily there are tools available to help you identify if your site is down and to alert you.
How to know if your website is down paid tools.
Pingdom. You have likely read about Pingdom in our article on website speed testing. Pingdom's main service is website uptime monitoring. Pingdom will check the availability of your website at 1-minute intervals. If it finds a problem it will immediately alert you. The service will also report on server speed and allow you to check from multiple locations. Pingdom also has a public status page which is useful if you are hosting for clients. Pricing starts at less than $15 per month check it out here.
Uptrends. Uptrends allow you to monitor your website from 144 locations around the world. If your site is down Uptrends will immediately alert you to the problem. Uptrends also have a public status page so your clients can access reports. Pricing starts at $13.50 per month and they offer a free trial.
How to know if your website is down free tools.
UptimeRobot. UptimeRobot is a free website monitoring tool that allows you to check up to 50 websites. This is the tool that I use to monitor all my sites. The service checks your URL every 5 minutes and will email you if there are any problems. UptimeRobot also measures the response time of your server to help identify performance issues. Check out UptimeRobot here.
Down For Everyone Or Just Me. This is a useful tool if you find that you can not get to your site. It allows you to enter a URL and it will see if the site is available. There are times when your ISP may have some problems and you can not access your site. If others can then it is not a big problem. Access Down For Everyone Or Just Me here.
Knowing if your website is down is very important for all webmasters. The sooner you know that your site is having problems the sooner you can fix it. The free and paid tools above will alert you to problems as they happen. You should put in place website monitoring and a great place to start is UptimeRobot as it is free.